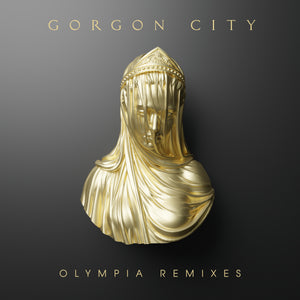 12" EP
Exclusive release for Record Store Day 2022
"British production duo Gorgon City saw a stellar 2021 with the release of their album Olympia (now with over 200 million global streams), as well as performing sold out shows across the UK and US. They are now set to celebrate Record Store Day 2022 with the release of a very special 12 inch vinyl EP featuring four of the favourite remixes from Olympia.
Side A
01_Oxygen (Terrace Dub)
02_Dreams (Totally Enormous Extinct Dinosaurs Remix)

Side B
01_Oxygen (Franky Wah Remix)
02_You've Done Enough (John Summit Remix)"