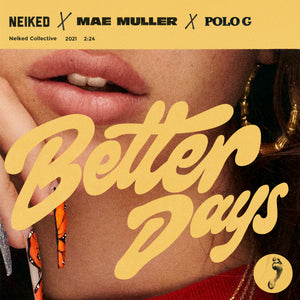 12" EP orange vinyl
Exclusive release for Record Store Day 2022
Available exclusively for Record Store Day 2022 on orange vinyl, is NEIKED x Mae Muller x Polo G's 'Better Days'. The first physical release for the record, the vinyl also includes both the Acoustic & Regard Remix of the single.
Tracklist:
1. Better Days
2. Better Days (Acoustic)
3. Better Days (Regard Remix)"